WAGYU JYUJYU's Obsession
WAGYU JYUJYU's

Obsession
Kobe beef and Matsuzaka beef are not the only kinds of beef.
We use many brands of beef depending on the meat quality.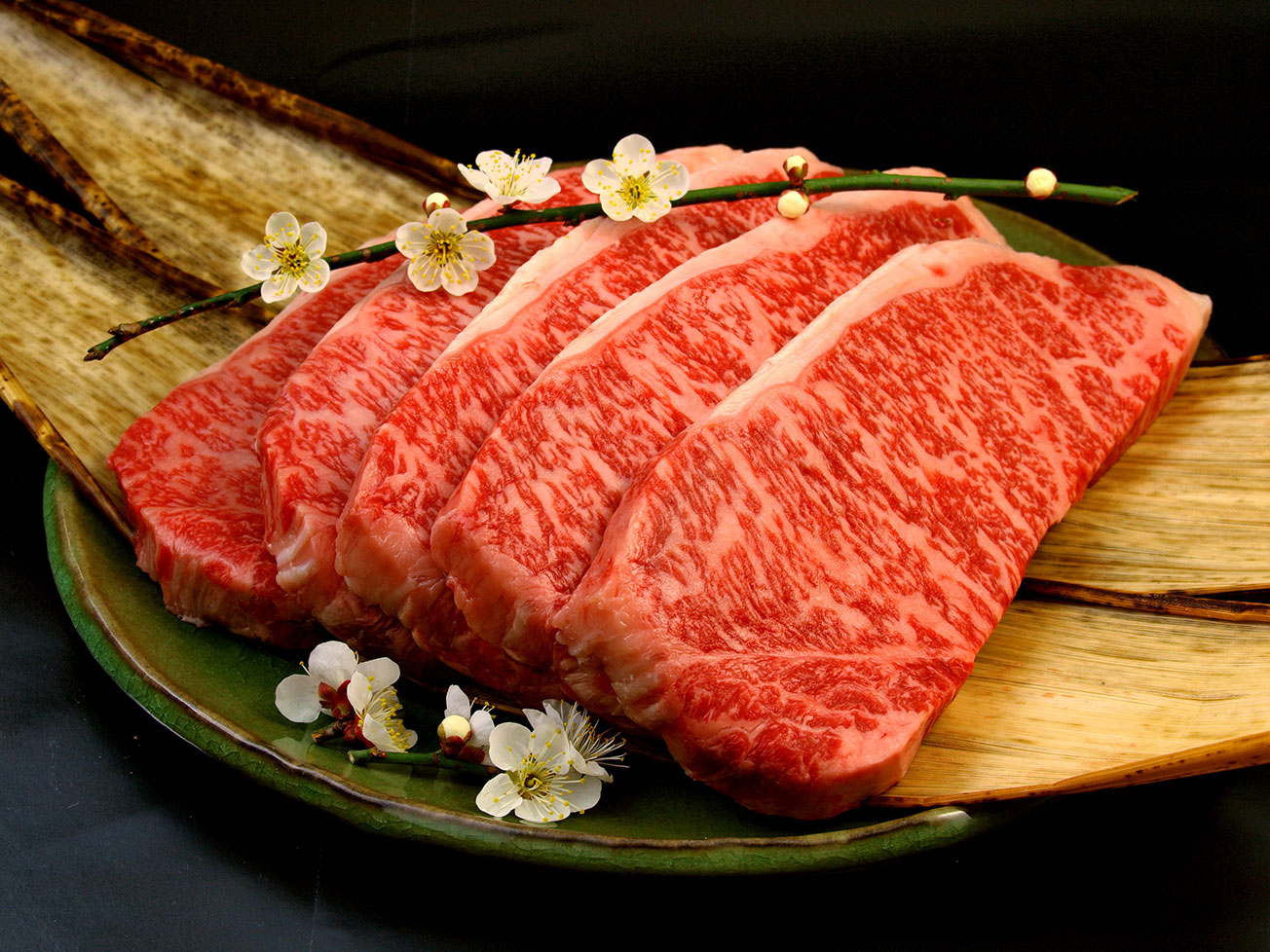 When it comes to Wagyu, many people will think of Kobe beef or Matsuzaka beef first. However, the only way to acquire the best Wagyu is by inspecting it personally and processing it by hand on a daily basis.
Therefore, we are able to secure top-quality Wagyu beef from all over the country regardless of the production area. The best cuts of Wagyu can vary depending on geographical features, climate of the region, and the specific practices of each livestock farmer.
In cooperation with major wholesalers in the Shibaura market, we select individual cuts of meat that conform to our strict standards. Please enjoy the best Wagyu beef available in Japan at our shop.
We use the highest grade A5 Wagyu beef.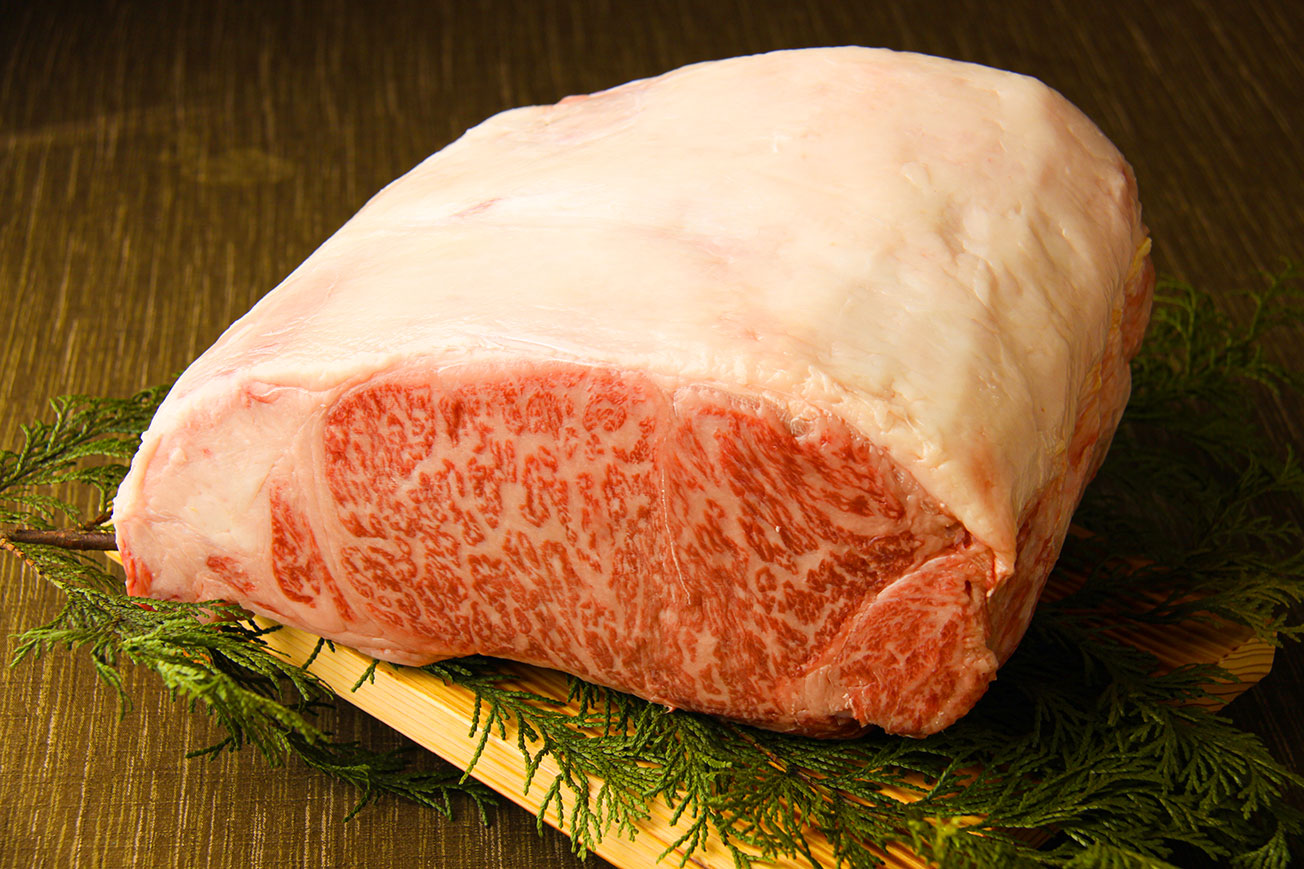 Wagyu Beef is graded on two very specific factors: Yield and Grade. Yield is the ratio of meat compared to the actual carcass weight. Grade is the overall Beef Marbling Score (BMS), Beef Color Standard (BCS) , Beef Fat Standard (BFS) , Firmness & Texture. In order to qualify as A5, Wagyu beef must be graded as Grade A for yield and Grade 5 in BMS, BFS, BCS, firmness and texture. We personally inspect, select, hand-skewer and grill our Wagyu beef to give you an unforgettable taste experience!
We carefully select only top quality Wagyu.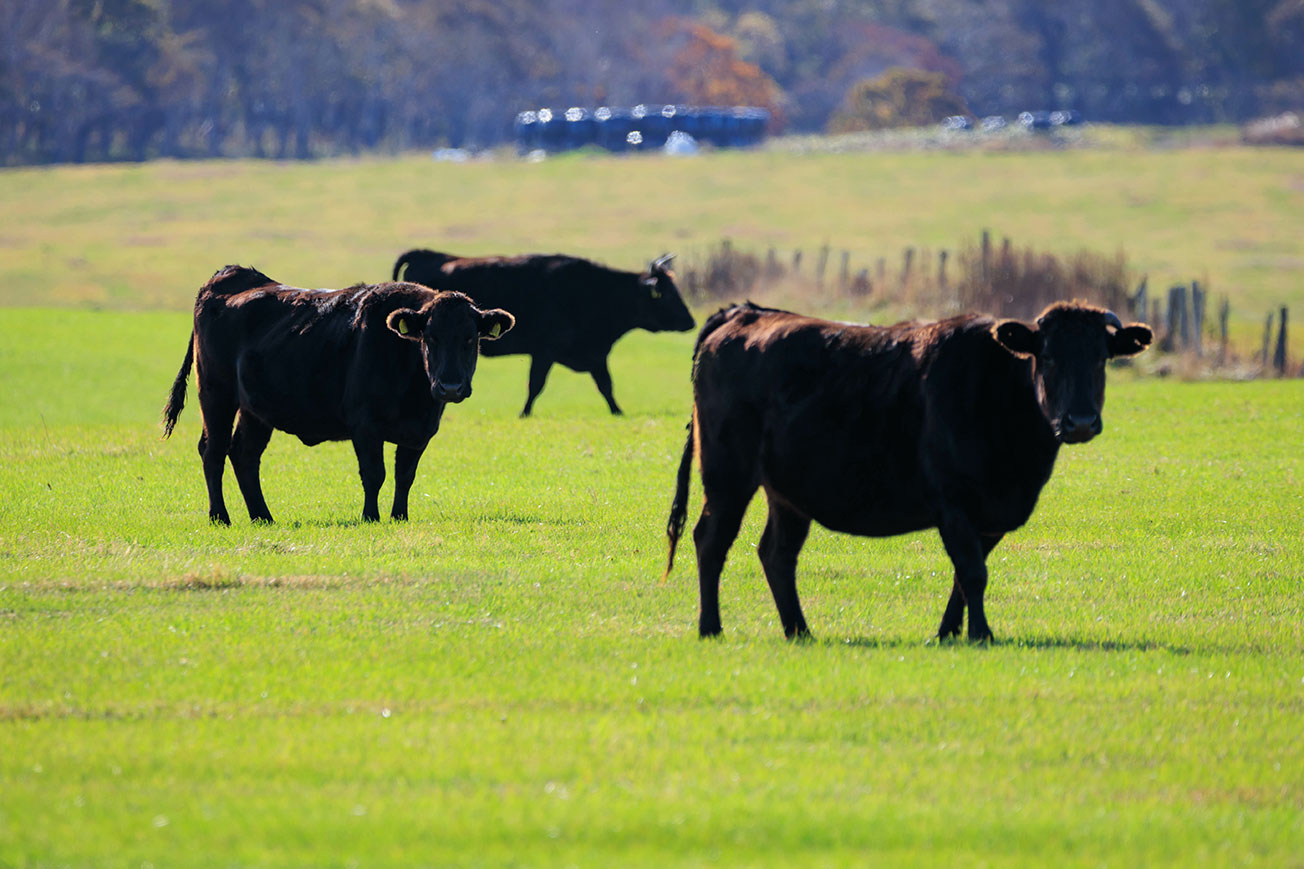 At Shibaura Market, the largest central market in the country, we purchase meat that has been raised by experienced craftsmen. From the top A5 ranked Wagyu livestock farms across the country, we select only those cuts that meet our company's specific criteria. This includes Oita Bungo Fazenda Beef, which won the top prize in the All-Japan Beef Competition (rarely available in Kanto) and Hitachi Beef, which has a refined "meaty" quality. The brand of Wagyu differs from day to day depending on which cuts we determine to be superior to all others. Please try our A5 ranked Wagyu beef - the true taste of Japan.
Easy-to-eat skewers of high-quality Japanese beef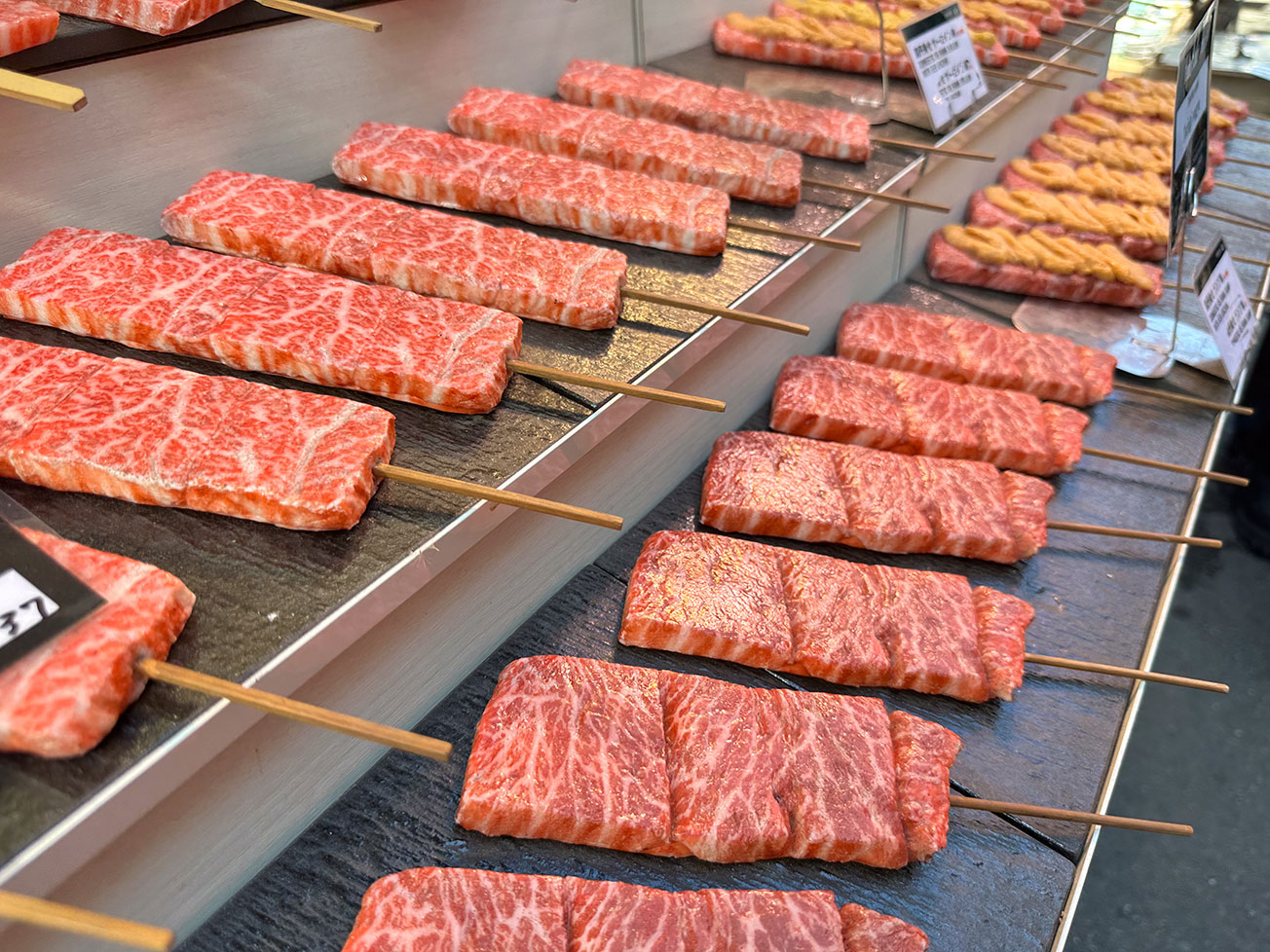 Tsukiji, the center of Japanese food culture, is a town where delicious food is gathered from all over the country. Wagyu JyuJyu, where you can enjoy not only A5-grade Wagyu beef but also seafood, is a stall-style restaurant where you can watch your order being grilled. Quick, easy to eat and perfect for both dine-in and takeaway, you won't be able to have just one!